Just before Vintage at the Village Hall last November
I noticed an ad in our Dorset paper for a newly opened
French Interiors and Shabby Chic shop.
Not wanting to miss the opportunity of meeting a like-minded soul,
I quickly emailed an invitation to the owner
and received an enthusiastic reply.
Visiting the shop last month I was delighted to see such a selection of
beautifully painted furniture, textiles and decorative pieces
and although I'd love to keep this little gem as a personal treat,
now that Jeffinie and John have started a blog
I know the secret will soon be out!
I can't wait to read about their adventures in France sourcing stock,
and see "before and after" pics of how John
gets the painted pieces looking so utterly delicious-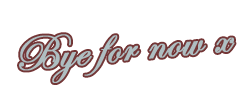 ps I tried to post this yesterday but had a hiccup- apologies if you couldn't access the link