lots of lovely Farm Shops and Self-Growers locally
so we can buy gorgeous fresh veg-
my favourites at this time of year are brussels on the stalk
(even better since we've had a few sharp frosts)
and crisp leafy sprout top greens shredded and stir-fried.
As far as cooking goes
Ted likes sprouts boiled almost to a mush
(dare I say "just like his mum made")
and I like them lightly cooked with a firm bite
Sooooooo. . .
I've been roasting them!
Another dimension completely, they taste utterly divine!
Olive oil, a few grinds of black pepper. . .
mmmmmmmmmmmm
If I can fit them in the Rayburn oven,
I'm going to try roasting them on the stalk
on Christmas Day!
(PS I've also been roasting cauliflower- try it!)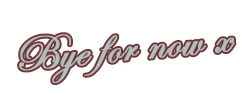 (google images above, not mine)