I love to busy myself with "plain" cooking but have always avoided dainty things that require piping as they look so fiddly and time consuming.
However. . .these taste mouth-meltingly delicious, look quite posh and really were the Easiest Peasy possible to make!
By the time I got round to taking a pic there were only two little fellows left, and they'd disappeared before I checked the photos were in focus!
250g/9oz very soft butter

50g/2oz icing sugar

250g/9oz plain flour

50g/2oz cornflour

½ tsp pure vanilla extract

50g/2oz soft butter, 100g/40z icing sugar & tablespoon cocoa powder dissolved in 1/2 tablespoon of milk for the buttercream

about 100g/4oz plain choc for dipping coat
Preheat the oven to 190C/375F/Gas 5. Line a baking sheet with greaseproof paper.
Put the butter, icing sugar, plain flour, cornflour and vanilla extract in a food processor and blend until smooth. You may need to scrape the mixture down a couple of times with a rubber spatula.
Spoon the dough into a piping bag fitted with a large star nozzle. Pipe approx 35 rosettes of the dough approx 1-1/2", spacing well apart (or you could just put spoonsful of mixture in little mounds and have viennese dollops. . .)
Bake in the centre of the oven for 13-15 minutes or until pale golden-brown and firm. Cool on the baking tray for about 5 minutes, remove to wire rack.
When cool, melt the dark choc in a basin in the microwave or on the stove and dip half of each biscuit in the choc. Place on baking parchment and leave to set.
For the filling, put the butter in a bowl and sift the icing sugar on top. Add the dissolved cocoa/milk and beat with a wooden spoon or an electric whisk until very light and smooth. Spoon into a clean piping bag fitted with a large star nozzle.
Pipe the buttercream icing onto half of the biscuits and sandwich. Put on a serving plate and dust with sifted icing sugar/cocoa. Serve. Eat. Enjoy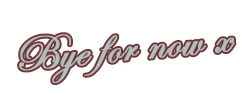 PS I made an alternative batch of these for a friend who doesn't "do" chocolate (heathen!) and put finely grated lemon rind in the mixture, and sandwiched together with plain buttercream (with vanilla essence) and lemon curd. . .have to admit that I actually preferred them!
xx