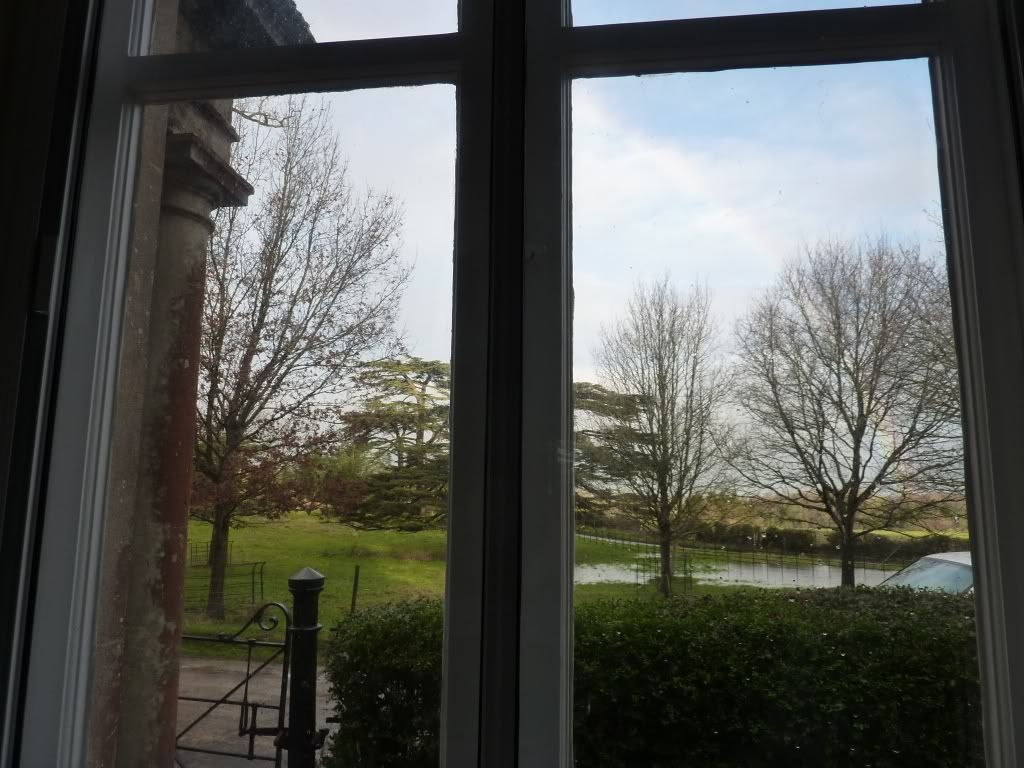 I was sitting at the laptop, idly looking out the window
(as you do) and thinking about my mum.
Next month will be 9 years since she died
in terribly sad circumstances-
she was going to get married after long years without my dad
but had a heart attack 3 days before her wedding.
It's as if it was only yesterday but at the same time a hundred years ago;
those tragic events are indelibly etched but with time comes
the ability to temper the sadness with happier memories,
and mum had an uncanny knack of finding happiness in
the most unlikely situations!
I looked up at the sky and there, in the wintry morning sky
arched a rainbow, beautiful colours smiling down at me.
Good morning mum!
I love you xx